Mechanism for fair digital commerce: Strengthening Digital Commerce Cell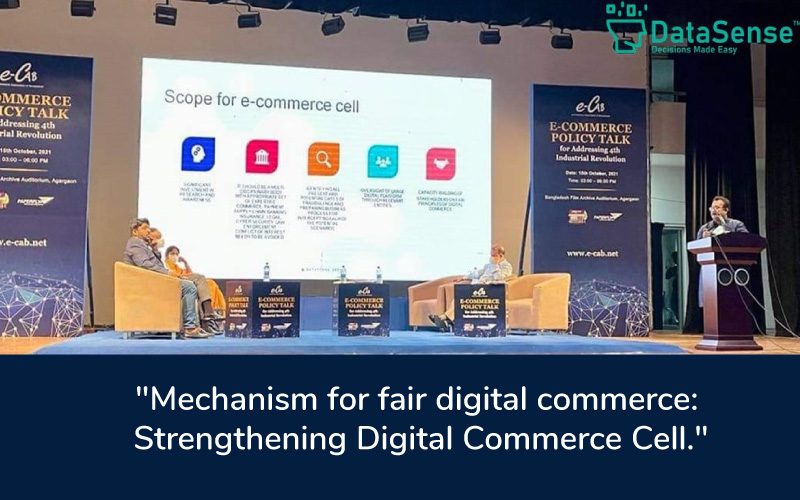 We are delighted to share that Dr. Ananya Raihan, The Chief Imaginator and Head of DataSense, presented a key segment at an E-Commerce Policy Talk for Addressing the 4th Industrial Revolution organized by the e-Commerce Association of Bangladesh (e-CAB). The title of the presentation is "Mechanism for fair digital commerce: Strengthening Digital Commerce Cell."
Dr. Raihan talked about what we are trying to achieve through digital commerce and its prevention and effect of fraudulence. He also emphasized what happened in digital commerce recently? What are the proper steps to rectify the obstacles?
The presentation also consisted of the recommendations of the potential scope of work and establishing many core principles to make the industry sustainable.
We will come up with an insightful and comprehensive article regarding the presentation soon. Stay connected with us to learn more about it.