We are pleased to share the feature on "Family limits girls' access to digital financial services," which has been published on today's The Business Standard. This is the second episode of the DataSense-TBS series.
Women are still lagging behind when it comes to access to digital financial services. Social barriers placed by their parents and husbands prevent them from using financial services independently which affects their financial inclusion.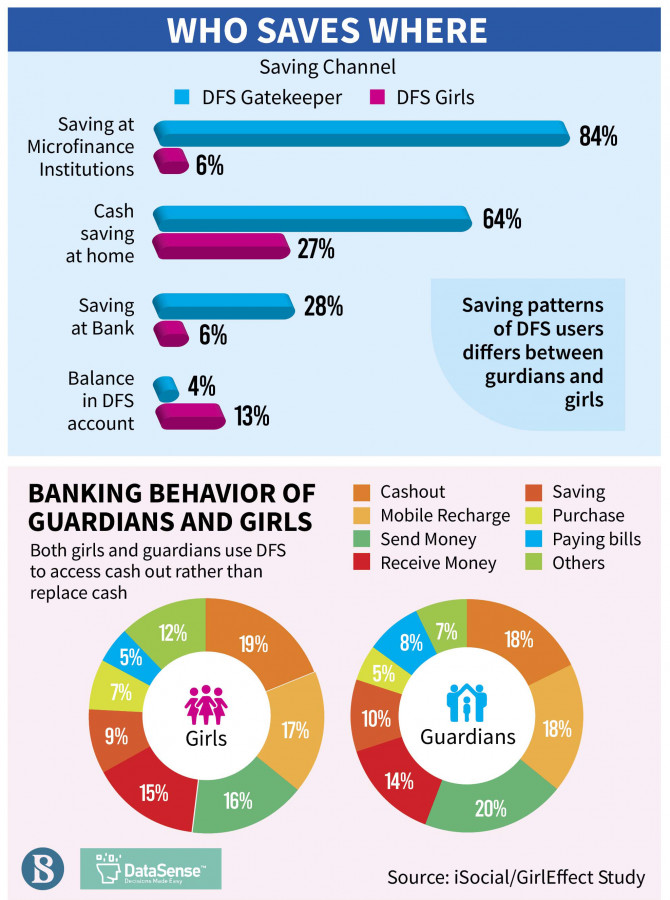 Did you know?
According to the survey conducted on the digital financial services-
47% of girls were found to use such services while 74% use their guardians' accounts – limiting their free access to financial services.
Only 48% of surveyed girls have their own accounts for such services.
Of the 47 women users surveyed, 85% use bKash; Rocket is the second choice with 22.5% of users, and Nagad comes in third with 12.5% of users.
There are more findings inside the report.
Please check out the link given below