Bangladesh received astounding remittance inflows during COVID-19 pandemic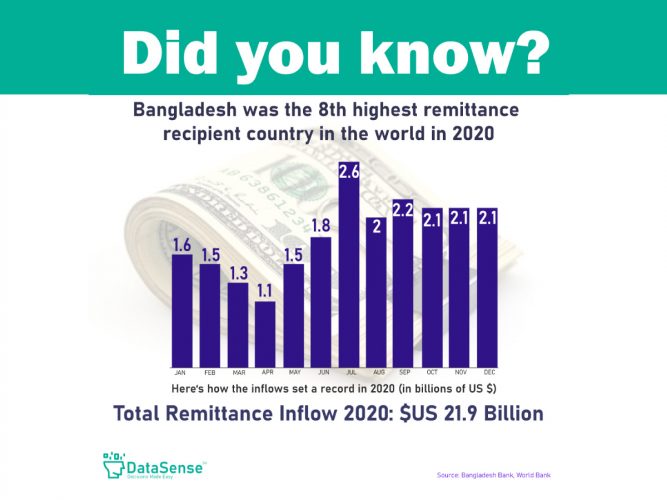 Bangladesh received astounding remittance inflows when the entire world was struggling with the COVID-19 pandemic. According to the Bangladesh Bank, expatriates of Bangladesh sent US$ 21.9 billion in 2020 to the country. It broke the previous national record, making Bangladesh the 8th highest remittance recipient worldwide, as per a World Bank report. October's receipts were the third-highest monthly flow in history, behind the previous records of July's $2.59 billion and September's $2.15 billion in 2020.
Did you know?
Remittance is Bangladesh's second-largest source of foreign earnings after the garments industry. Thanks to our migrant workers across the globe, contributing more than 5 per cent to the total national GDP. Some 50 million Bangladeshis are directly dependent on remittance.
Do you know which country the biggest remittance sender to Bangladesh is? What is the most employed position for Bangladeshi expatriates abroad? Will this remittance trend continue, or is there trouble ahead?